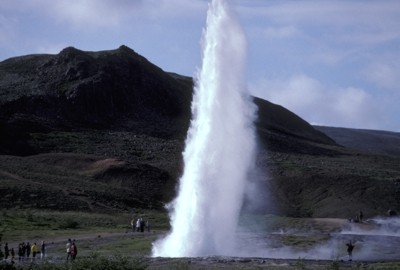 Strokkur geyser blowing his fuse, Iceland - © Geert
Shooting data from Camera Companion: Kodachrome 64 ASA - 1/800s - f4 - 180mm - Aperture priority - matrix metering
If you have any questions that could contribute to this FAQ, please direct them to the following email address: [email protected]


Which cable should I use with your software?

We have tested Camera Companion with the genuine Nikon MC-33 (which has a DB-9 serial port connector).
This is the recommended cable manufactured by Nikon.
The Nikon MC-31 has a DB-25 serial port connector which is old and obsolete on most PC's now.
We have never tested this but suppose it should work as well as the MC-33.
Marcel Eremia has been using Camera companion with his home-made cable. This also worked flawlessly.
We have been working together with James Grove to implement HarTALK-support.
James has tested the software with the HarTALK cable sold by Cocoon-Creations and confirmed it to work perfectly.

#####UPDATE#####

Several people notified us that Nikon might have stopped production and selling of the MC-33 cable.
It does indeed seem that the MC-33 is becoming a rare commodity.
However, this should cause no concern.
Several companies and individuals are now in the market offering everything from extensive DIY explanations on flashy websites, to nice custom-build cables for you to buy.
All these are a perfect alternative to the Nikon MC-33.
Underneath we have listed a few of the choices you have.


Where can i buy a cable??

Probably your best option are the excellent cables made by Avi. You should certainly check out his website too!

Matus has been selling cables too, but according to a communication received during february 2005 he has virtually stopped sales and production.
You can pay a visit to his website for more information.

NOTE: if you are selling cables and want to be listed here too, please let us know and we'll be happy to add you.


How do I make my own cable? (for the more brave amongst us)?

NOTE: some of these people might also be selling their cables. Feel free to contact them personally for this.

Our friend Marcel Eremia - one of our beta testers - found time to put all the information on his "home-made MC-33 cable" on a website. Here is the URL: http://www.amedesign.ro/F100.htm
While this cable works perfectly (the beta testing program proved this beyond doubt) and can be a very low cost alternative to the expensive Nikon MC-33 cable and Cocoon-Creations' Hartalk interface neither we nor Marcel can be held responsible for anything going wrong. In other words: this is for those people who have some basic electronics skills and are confident enough to build this cable themselves.

Another user of Camera Companion - Emmanuel Geneste from France - has also published documentation for a home made cable. The URL is http://photo.geneste.free.fr. The site is in French only. Follow the link to technique - Trucs & Astuces. All this said -to our humble opinion- the site is really worth a visit because it contains a lot of interesting information on photography in general and the F-100 in particular. The galleries are really nice too!

One more user presenting his home made cable is Avi Schneor. The presentation goes over several pages and excels in graphical detail. If the previous two URL's were not enough to build your confidence, then this page might do it ;-). Here is a link to his webpages. Fully recommended!


What do I get for the license fee? Do I get upgrades too?

The license fee entitles you to any possible bugfixes and minor upgrades we release in the future. It also entitles you to free support via email. If there would be a really major upgrade in the future (incorporation of important new features like support for other camera's) upgrading would be possible for a small fee only.


Why is the AF kicking in when I connect the cable to the camera or have data transfer between camera and PC?

This seems to be normal behaviour. It also happens with other software.
We recommend that you set the focus mode selector switch to manual (M) before you connect the cable.